Founder's Page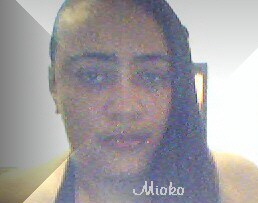 WELCOME TO THE
SEXIEST BBBW'S ON THE
PLANET OFFICIAL WEBSITE
HELLO MY NAME IS KIM KNOWN TO MOST ONLINE AS ['MIOKO']

I CREATED THIS CLUB AFTER MEETING SOME SISTAH'S JUST LIKE ME. WE ARE ALL BIG BEAUTIFUL NUBIAN QUEENS. ALSO BECAUSE THERE ARE ADMIRERS OF BIG BEAUTIFUL WOMEN WHO ARE NOT ASHAMED TO SAY SO.
THIS CLUB IS A PLACE WHERE WE CAN ALL MINGLE, CHAT, VENT, SHARE, COLLABORATE AND COMMUNICATE IN ANY SHAPE, FORM OR FASHION.
AT THIS WEBSITE, YOU WILL FIND AREAS THAT PORTRAY OUR BEAUTY, SENSITIVITY, INTELLIGENCE, SENSUALITY, PERSONALITY, INDIVIDUALITY AND ESPECIALLY OUR FAMILY BOND. YES, WE ARE A FAMILY! ONE BIG HAPPY FAMILY!
THIS SITE IS DESIGNED TO SHOW BBBW'S, THE ADMIRERERS AND THE WORLD THAT NO MATTER WHAT SOCIETY SAYS ABOUT BEING BIG, WOMEN OF SIZE ARE DEFINITELY TODAYS DIVA'S. LOOK AROUND THE CHAT ROOMS ALL OVER THE INTERNET. THE BBBW CHAT ROOMS ARE FILLED TO CAPACITY. WONDER WHY? SEE FOR YOURSELF.
AS YOU VENTURE THROUGHOUT THIS WEBSITE THE QUESTION WILL DEFINITELY BE ANSWERED FOR YOU. AFTER YOU TRAVEL THROUGH THIS WONDERFUL WORLD OF BIG BEAUTIFUL GODDESSES, SKIP ON OVER TO THE CLUBSITE AND JOIN THIS HAPPY FAMILY. YOU WILL HAVE THE TIME OF YOUR LIFE.
PLEASE COME BACK TO THE FOUNDERS PAGE TO READ UPDATED INFORMATION. BE A PART OF A SPECIAL GROUP OF PEOPLE. COME AND JOIN US AT ONE OF OUR BBBW EVENTS. WE PLAN TO HAVE ON MAJOR EVENT ONCE A YEAR. THE LAS VEGAS EVENT WAS A SUCCESS AND WE HAD A BALL. SO AGAIN COME AND JOIN THE SEXIEST THICKEST BUNCH OF LOVELY LADIES YOU WILL EVER EXPERIENCE!